Rian Deurenberg-Wilkinson
Rian Deurenberg was born and raised in the Netherlands. She trained for four years at the furniture conservation program at the Netherlands Institute for Cultural Heritage (ICN) in Amsterdam, formerly the Opleiding Restauratoren. She spent internships at the Amsterdams Historisch Museum and at the private firm of Bruys Meubelrestauratie in Amsterdam. Her thesis focused on the possibilities for straightening warped wood in furniture. Her first commission after graduation in 2001 was the reproduction of an early 18th century carved frame for the Roomsch Catholiek Oude-Armenkantoor, a charitable institution in Amsterdam.
In 2002, Rian moved to the United States to work as a post-graduate fellow with a private firm in Brooklyn, NY, concentrating on Herter Brothers and Leon Marcotte furniture of the 19th century. During a three-year Andrew W. Mellon Fellowship at the Philadelphia Museum of Art, she worked on a wide range of furniture and took the opportunity to hone her research skills on adhesive tensile strength testing and upholstery issues.
Most recently, Rian held a two-year position as an Assistant Conservator in the Sherman Fairchild Center for Objects Conservation at the Metropolitan Museum of Art in New York. Here she worked mainly on painted neoclassical furniture for the reinstallation and renovation of the American Wing. She performed cross-sectional stratification analysis, reduced multiple previous restoration layers, and inpainted losses on a set of four well-known painted klismos chairs, attributed to the Finlay Brothers of Baltimore, MD.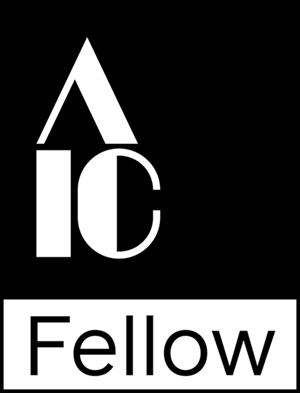 Rian is an active member of the Wooden Artifacts Group (WAG) and a Fellow with the American Institute for Conservation of Historic and Artistic Works (AIC). She was the 2007 WAG Program Chair.
Contact Rian: r.deurenberg@fallonwilkinson.com